In light of the COVID-19 pandemic, on-campus events and tours are being called off, and standardized tests and NACAC fairs have been canceled, making it harder than ever for admissions officers to secure qualified student names.
Spark451 is constantly exploring how we can better support the enrollment efforts of colleges and universities. In these ever-changing and uncertain times, we've been tracking digital marketing trends in relation to higher education and beyond, and we believe that now is an ideal time to strategically engage prospective students through digital marketing.
Current Digital Media Trends
With the world currently practicing social distancing and staying at home, it comes as no surprise that social media usage and web traffic has increased tremendously across platforms and industries. According to Kantar, who surveyed more than 25,000 consumers across 30 markets, social media engagement will increase "by 61 percent over normal usage rates" in later stages of the pandemic. Additionally, Facebook reported that in Italy, the platform saw "up to 70 percent more time spent across (Facebook) apps since the crisis arrived."
In addition to above-average usage rates on social media platforms, users are more likely to click off their app of choice to visit a website during this unique period. SocialMediaToday is reporting that overall U.S. traffic from Facebook to other websites has increased by more than 50 percent week-over-week. This is especially noteworthy for our partners, as social campaigns seeing an increase in web traffic translates to an increase in leads and engagement.
For additional context, we compared general digital media trends to what we've been seeing here at Spark451over the past few weeks.
For one, we've observed an overwhelming decrease in both CPM (cost per one-thousand impressions) and CPC (cost per click) across the majority of our social advertising. This is due to less competition within the platforms, as there are no longer ads running for brick-and-mortar stores, tickets, events, and similar in-person experiences, which target many of the same users. The CPMs have dropped anywhere from 20–50 percent, depending on the type of campaign. On campaigns where the CPM has seen a 50 percent decrease, we've essentially been able to serve twice as many ads to our target audience at the same cost as before.
Additionally, we've seen an increase in reach and impressions. If you're wondering what that means for you, it means that now is the time to get in front of your audience. This is a unique opportunity to increase your reach at a lower cost (more on that later!).
Facebook stats from one of our partner institutions comparing the last two weeks in March to the first two, indicating what we're seeing across the board.
As a result of lower costs and expanded reach, our number of clicks have increased. Basically, for our higher education partners, now is the perfect time to reach your audience. At the very least, all branding and lead generation campaigns not related to in-person events should be left running, and if possible, now is the time to increase your spend. If more users are online than ever, now is the time to be advertising to them.
What This Means for Your Institution
We believe there are several types of campaigns that may help you improve your prospects and get additional leads in the months ahead. Here are some campaigns that are on the rise: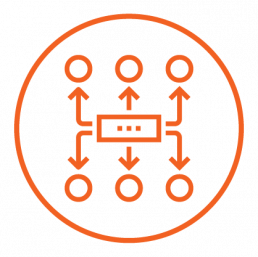 Parent Campaigns, Local Campaigns
In addition to focusing on students, it's essential that we now focus on their parents. They may be reconsidering their child's college options in the wake of altered economic circumstances, or they may have new preferences or fears about their child's intended location (city vs. suburban campuses, for example). It's a great time to get creative with your campaigns and reach new audiences. Some of our partners are deploying parent campaigns, "stay close to home" campaigns, and increased sophomore and junior recruitment efforts to garner those new leads.
Transfer Campaigns
Another potentially untapped population is the transfer audience. With uncertainty of traditional summer and fall semesters, local students may be considering transfer options closer to home. One of our partner schools has been running transfer lead generation campaigns and has recently seen a spike in reach, impressions, and clicks, due to lowered costs. Additionally, their impressions have gone up by a stratospheric 154 percent in March compared to February.
A transfer lead generation campaign for one of our partner institutions saw an unprecedented increase in impressions as the pandemic spread last month.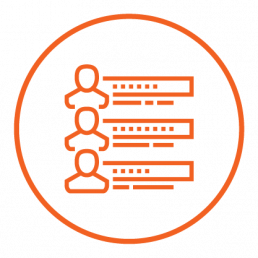 Adult, Continuing Ed, & Graduate Campaigns
Perhaps the largest population being affected in times of a poor economy, recession, and unemployment is the adult market. With unemployment being at a historic all-time high, adults need to reassess their plans for the future. They're asking themselves: "Am I on the right career path?" "Should I change fields and finally pursue my dream career?" or even, "What is the most secure career path to ensure I don't get laid off again?" Your university can lend a helping hand in getting them to the next phase.
Record unemployment rates are likely to boost demand for adult learner, continuing education, and graduate programs.
Historically, graduate and certificate programs tend to see an increase in enrollment when the economy takes a turn. Considering that most people are online and consuming content, it's the perfect opportunity to run a graduate lead generation or branding campaign.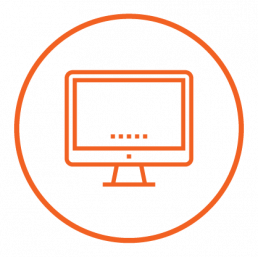 Connected TV
In addition to an increase in website traffic and social media, there has also been a vast increase in television viewership, both traditional and streaming. According to Variety, Nielsen "found an average 61 percent increase in streaming video via the TV." If you have the right video assets, now is the time to invest in a Connected TV strategy to get your ads in front of TV viewers.
With huge spikes in digital media usage amid COVID-19, this is an ideal moment to digitally advertise to your prospective students and their parents. Spark451 can help you navigate this unprecedented situation and determine which campaigns would best support your college or university's enrollment goals. To get started, reach out. We'll be happy to schedule a call to discuss your options.