Thanks to advanced marketing and enrollment management technology like Element451, admissions professionals now have access to incredible tools for creating, building, and sending marketing communications to prospective students. With a few simple clicks, you can design custom email templates, write personalized content, and deliver unique messages to refined segments of students, parents, and other key influencers.
But even with seemingly endless options at your fingertips, you may still find yourself stopping mid-email to wonder: "What actually WORKS?" That's where Spark451's team of admissions marketing experts comes in. To help our partner colleges and universities deliver the most effective communications, we continually test our assumptions about which tactics will achieve the best results across all platforms — from print, to email, to landing pages, to digital advertising, and beyond. With emails, for example, we test ways to drive open rates, boost click-through rates, and rack up conversions. Our testing practices help us uphold our commitment to delivering data-backed strategic marketing solutions that will help you achieve your goals for your institution.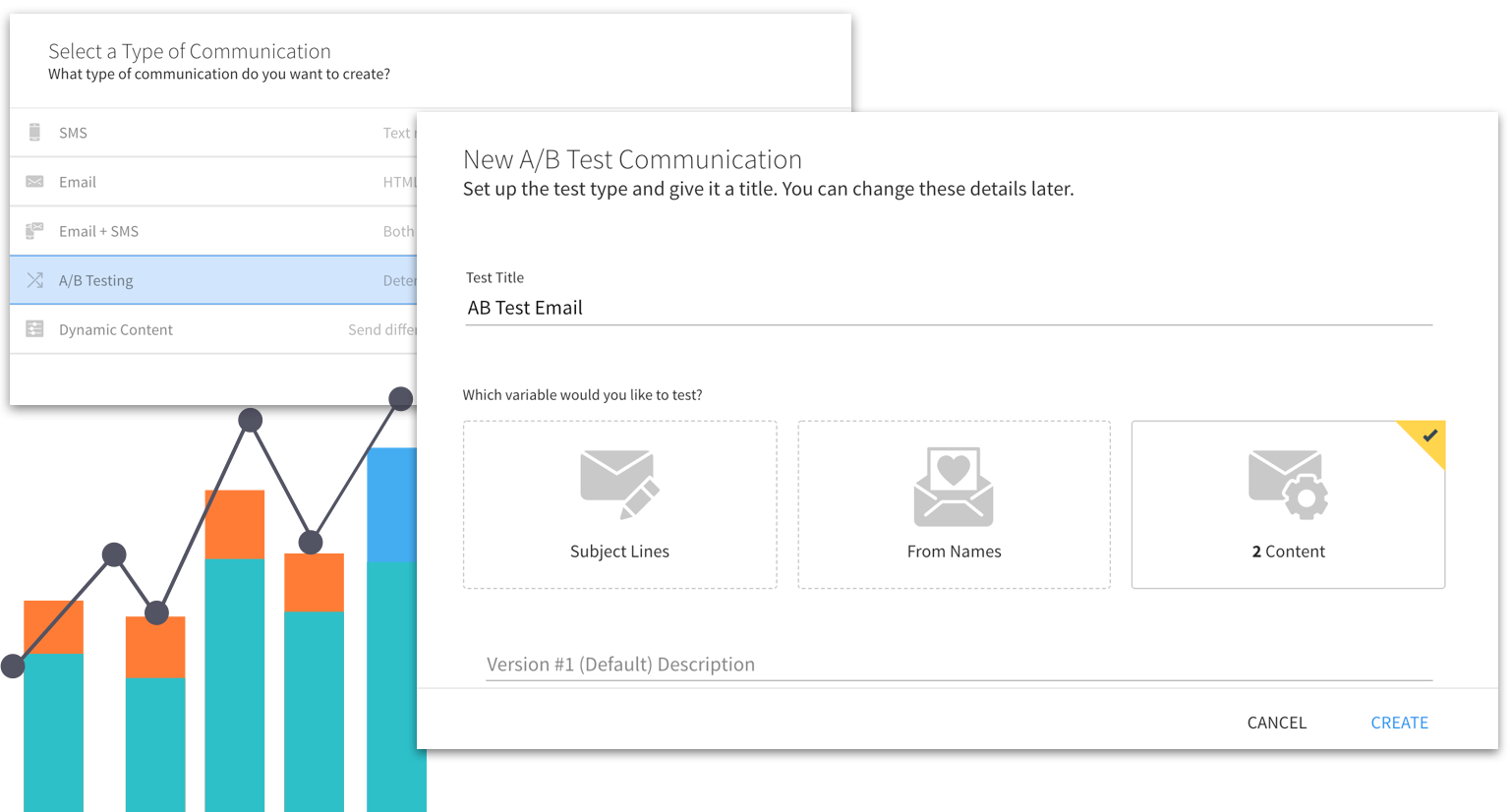 At Spark451, we regularly use A/B tests to ensure that our best practices reflect the latest performance-boosting tactics.
In one recent instance, we wanted to find out if the placement of the call-to-action (CTA) button within an email impacts click-through rates. Are prospective students more compelled to click a button placed at the very top of an email or one in the middle of the body copy? We conducted an A/B test to find out.
The test involved deploying two nearly identical versions of emails to two separate groups of users — the only difference was the placement of the CTA buttons. The students in Group A received emails with the button positioned in the middle of the body copy, while Group B received emails with the same CTA button placed at the top, directly below the header images. The test ran for a period of one week, over a span of several emails and audiences.

In order for a test to be considered successful, there needs to be a statistical difference of at least 90% between the two groups — which doesn't always happen. But this test was, indeed, successful; Group B (button on top) had better click-through rates 92% of the time. (Cue the :raised_hands: emoji!) Though we will continue to test this finding over time, for now, we consider it a best practice to place CTA buttons at the top of emails. Of course, this is just one of the many tactics we rely on to drive performance.
To learn more about how the intelligent admissions experts at Spark451 can employ our best practices to help you craft and deliver marketing communications that will inspire students to take action, feel free to reach out to us. We'd love to help you take your admissions marketing efforts to new heights.