Think about how the introduction of new technologies over the years has changed prospective students' expectations and how admissions professionals have adapted. In the past, we modified our recruitment tactics to take advantage of home computers and mobile devices. Now, we're crossing a new threshold with the rising popularity of voice search — fueled in part by recent improvements in voice search technology, as well as the convenience of using voice over traditional typing. In fact, 89 percent of people with voice assistants now talk to them daily, and as of August 2018, the Amazon Echo held 71 percent of the smart speaker market.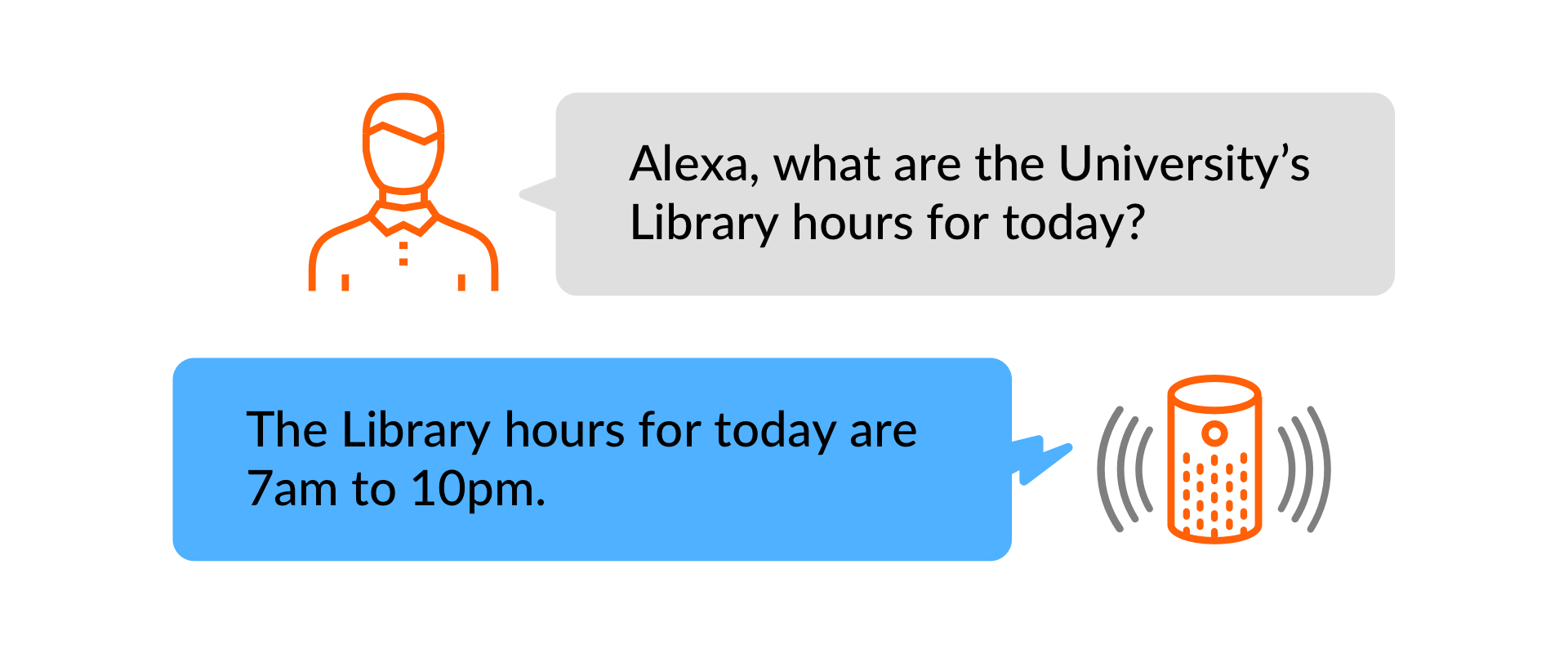 With the rise of voice search, more colleges and universities are figuring out how to increase student engagement by capitalizing on the success of Amazon's Alexa, the voice-controlled intelligent personal assistant service, and the company's corresponding line of Echo smart speakers. For example, in an effort to save students time, St. Louis University recently installed more than 2,300 university-branded Echo Dot devices in dorm rooms across campus. Students were encouraged to use the devices to get instant answers to more than 100 questions that had been pre-set by the university. Question topics included library hours, event times, and more.
It may be worthwhile to dedicate resources to developing and launching customized Amazon Skills for your own college or university as part of your overall marketing strategy. Doing so will allow you to provide prospective, and current students with easy access to important information via an experience that feels personal. Here, we'll explore the potential ways you can use this technology to achieve your own student recruitment and retention goals, and offer tips on how you can get started.
Streamline Communication with Alexa
Building out Alexa Skills for use with Amazon voice-enabled devices can help you deliver valuable and timely information to students and campus guests while cutting through the clutter of traditional search engine results, and in some cases, even your own school's website.
At the base level, you can use these tools to offer general campus information, event reminders, info about deadlines, or details about last-minute student events that might otherwise be difficult to publicize quickly.
Some universities also provide access to secure information like grades, financial aid, or student success-related information — though if you take this route, make sure to sure to build in sufficient security features to protect students' privacy.
Get started by thinking about the type of content that will have the broadest appeal, and review the top questions that frontline staff are handling on a weekly basis. Once you've identified a handful of questions and answers, it's time to start adding them to the Alexa system.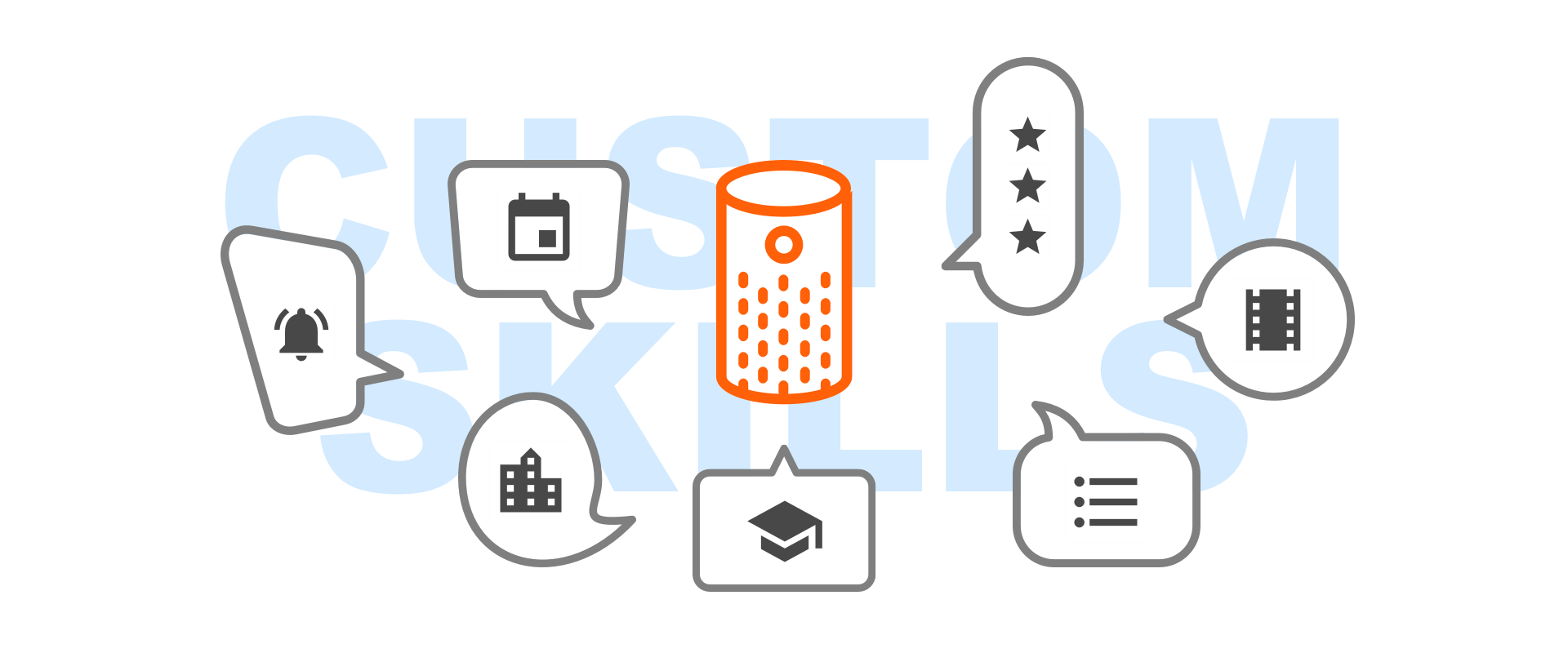 Set Up Customized Skills
Whether you choose to invest in customized Echo devices for your students or not, you can still create custom Amazon skills for your institution which can be accessed via any Alexa-enabled device. (Many students are likely to own a device, as these were hot holiday gift items this past holiday season. In fact, Amazon says it sold "millions more" of these devices at the end of 2018 than it had in previous years.)
Northeastern University, for example, rolled out Alexa skills without offering devices, but still invested time to program replies using Amazon's Alexa Skills Kit. That kit, which is a collection of software tools, is freely available and can be done in-house or with the help of an enrollment marketing partner like Spark451.
One important note: If you decide to create custom skills for your college or university, be sure to make it clear to students that they must add your school's skills to their devices through the "Skills and Games" setting.
Create Buzz
If you're going to take the time to create this new resource, you must also promote it to raise awareness and educate users about how to use it. When Arizona State University and St. Louis University launched their initiatives, they used videos to make it known that they put Amazon Echo Dots in the residence halls to greet first-year students and help foster a sense of connection with the campus community.
You can also consider adding signage around campus that invites prospective users to test out the system, and sending out an instructional email with tips on how to access your school's custom skills on any Alexa-equipped device. You may even want to include some sample questions in your communications to help users get comfortable with the new tool.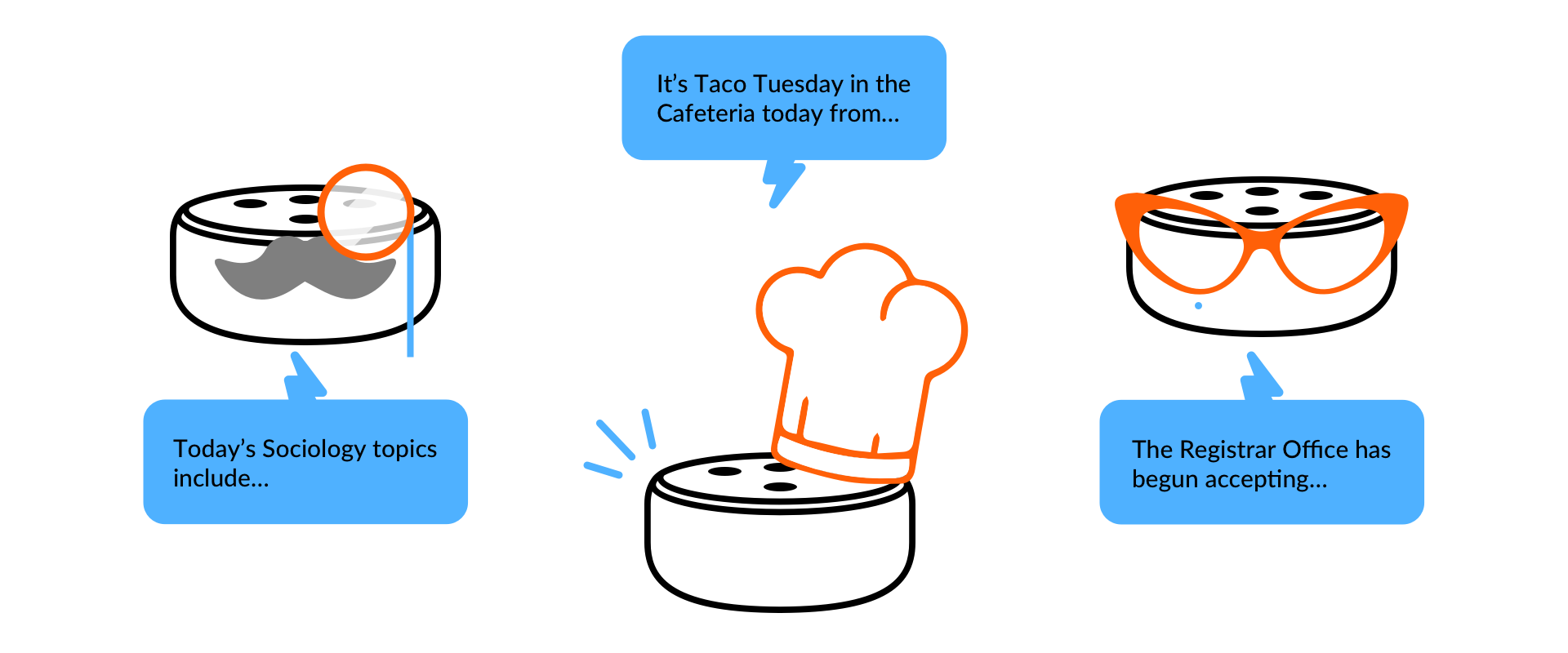 Keep it Going
While you will likely launch your initiative with just a few skills, you should keep adding new skills over time, as you identify new needs. Try involving faculty and students in the process, and soliciting their feedback to determine new ways you can add value to your campus community with this tool. Do what feels right based on the scale of your rollout and know that you can always shift your focus in the future. Keep things fresh by switching up the responses periodically and by regularly adding more info for your audience. Remember, there's always more information to add after getting started, and ways to get more departments on campus involved.
To discuss more ways you can use Amazon's Alexa technology to engage students, please feel free to reach out. We'd love to help you come up with a winning strategy!